---
SAP Business One ERP for

Healthcare & Pharma Industry
The global pharmaceutical industry has seen a significant advancement in the past few years and is emerging as one of the largest sectors of the healthcare economy.
Leading healthcare and pharmaceutical industries are adopting SAP Business One to improve the efficiency of business operations, increase the productivity of the employees and to respond easily to market demands.
Using SAP Business One in this industry integrates the functions of manufacturing, finance and customer relationship management sectors.
Reduce
Inventory carrying cost
Life Time cost
Spend on IT infrastructure & Support
Minimizes Errors
Manual errors are reduced
Reduces Training Time
Intuitive and easy to use Interface
Inbuilt tools and accelerators
Are you from Healthcare or Pharma Industry?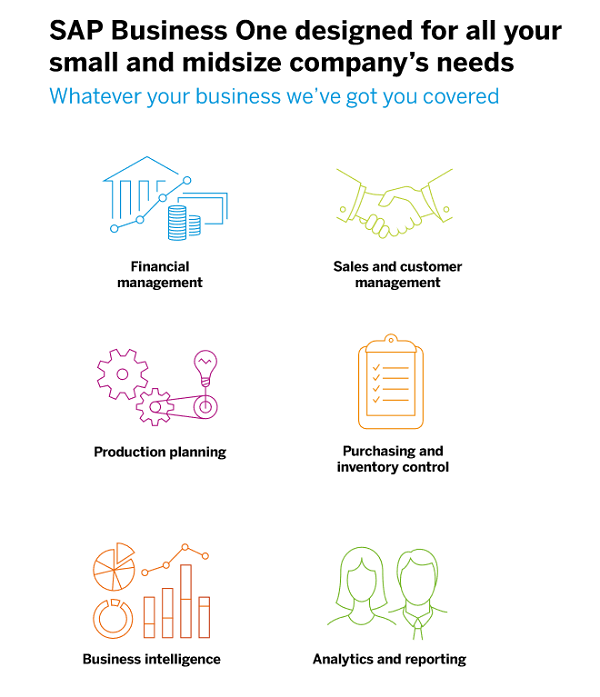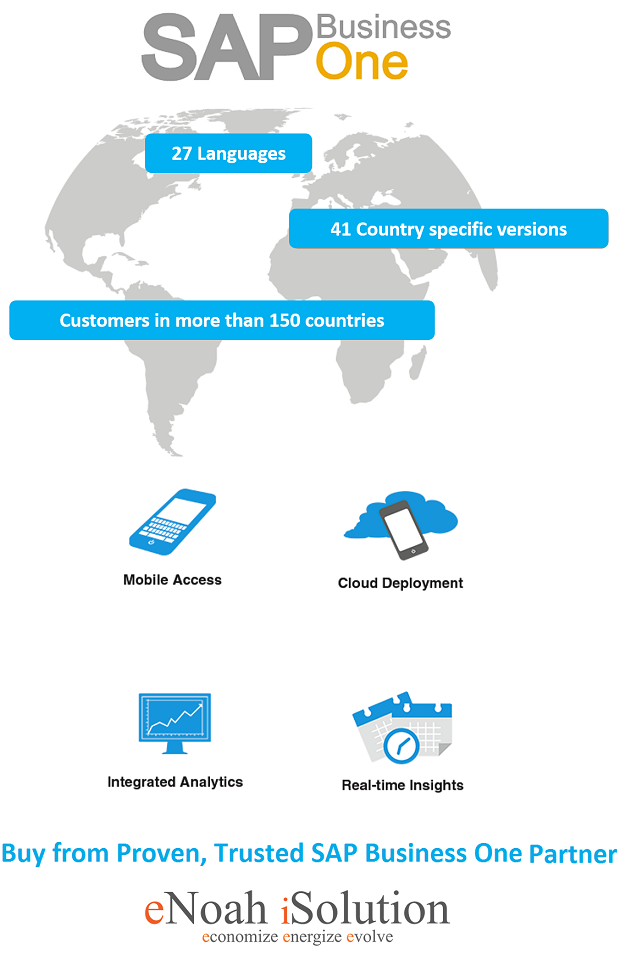 ---
Why eNoah –  Your Strategic Long Term Partner
eNoah Healthcare Leadership Team
Brings deep expertise & experience around ERP, EMR, EHR, HIS, Health Care Services, RCM through past projects.
Domain Knowledge
Good understanding of healthcare standards including MU1, MU2, ICD 10, CDA, HL7,  and ACORD Standards. HIPAA  Complaint and IS02014 Certified
eNoah has strong focus on healthcare domain with close to 70% revenues from health care domain
Your Trusted Vendor / Partner for ERP Solutions- SAP Business One for HANA
Proven 10+ years track record of Delighting customers
Successful project Delivery
Valuable insights to business needs through integration offerings and creation of Dashboards and Reports.
Technology Alignment – SAP Hana, Java focus helps leverage Hana Capability
Specific focus on SAP Hana augmented through focus on Java Stack
Home grown Business Intelligence Framework on Java Stack using loosely couple architecture that blends in multiple Analysis / Integration tools
Our Center of Excellence –kick start tools / products
Built a Center Of Excellence, R&D – resources working on state of the art / latest trend in technologies
---
Scalable Single Solution – Key Differentiators
Many smaller companies use a number of disconnected applications to run their business. These solutions cannot deliver a unified view of the business. They force business executives to spend more time on operational details. They do not provide the strategic insight that leads to solid decision making. What's more, managing multiple locations, whether around the corner or across the globe, and currencies for these disparate solutions is often manual, laborious, and subject to error.
Grow Your Business with Confidence Using SAP® Business One.