eNoah – Preferred SAP Business One Partner is participating in Small Enterprise SME Smart Manufacturing Summit 2020, organized by Aspire Media Pvt Ltd. This event will be a big eye-opener for all SMEs as some of the most successful technology business leaders will be sharing how to leverage smart manufacturing technologies and reap the benefits out of it such as improved efficiency, increased productivity, long-term cost savings, etc.

We will be playing a major role by showcasing SAP Business One, the most relevant solution for all the SMEs out there as it an affordable digital transformation platform encompassing technologies like big data, machine learning, IoT, analytics, etc.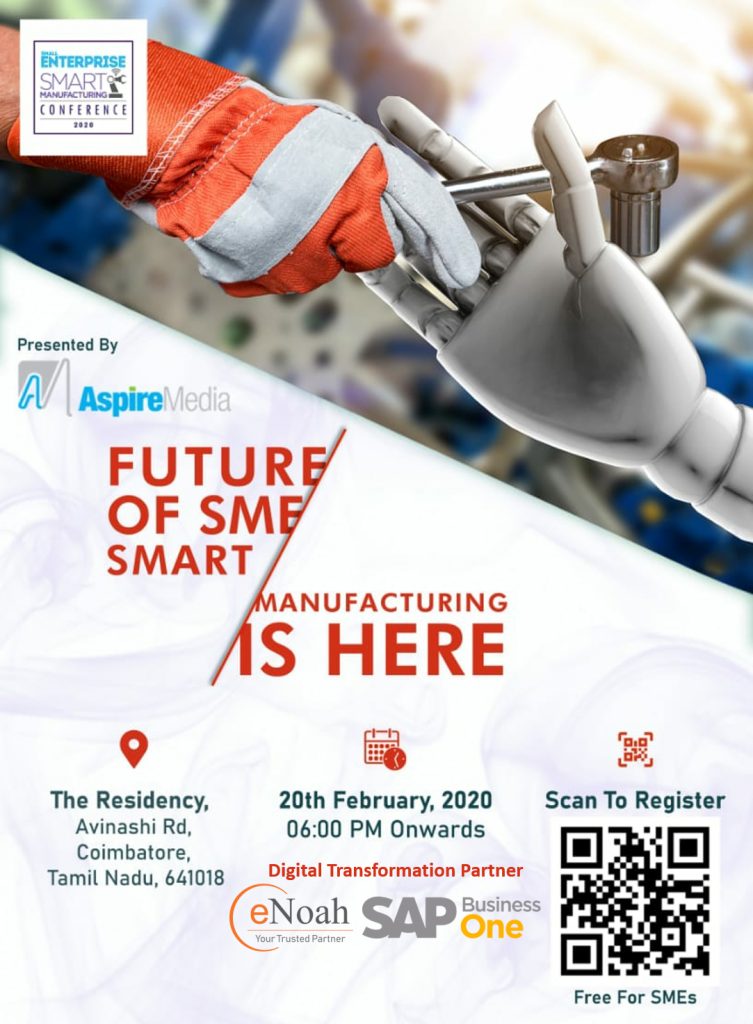 Added to that, Mr. MUKESH VAIDYANATHAN, Senior Vice President – Information Technology of eNoah will be presenting on the topic "Transform your Business into an Intelligent Enterprise". The main objective is to create awareness among SMEs about the power of digital transformation technologies and their impact over business performance.