eNoah – Preferred SAP Business One Partner in Chennai is participating in Small Enterprise SME Technology Conclave 2019, organized by Aspire Media Pvt Ltd. This event brings together the brightest technology business leaders looking to extend their support to SMEs spearheading technology initiatives in their organizations.
We will be showcasing SAP Business One, a single solution that will help you to streamline your key processes – from accounting and CRM to supply chain management and purchasing, gain greater insight in to your business, make decisions based on real-time information.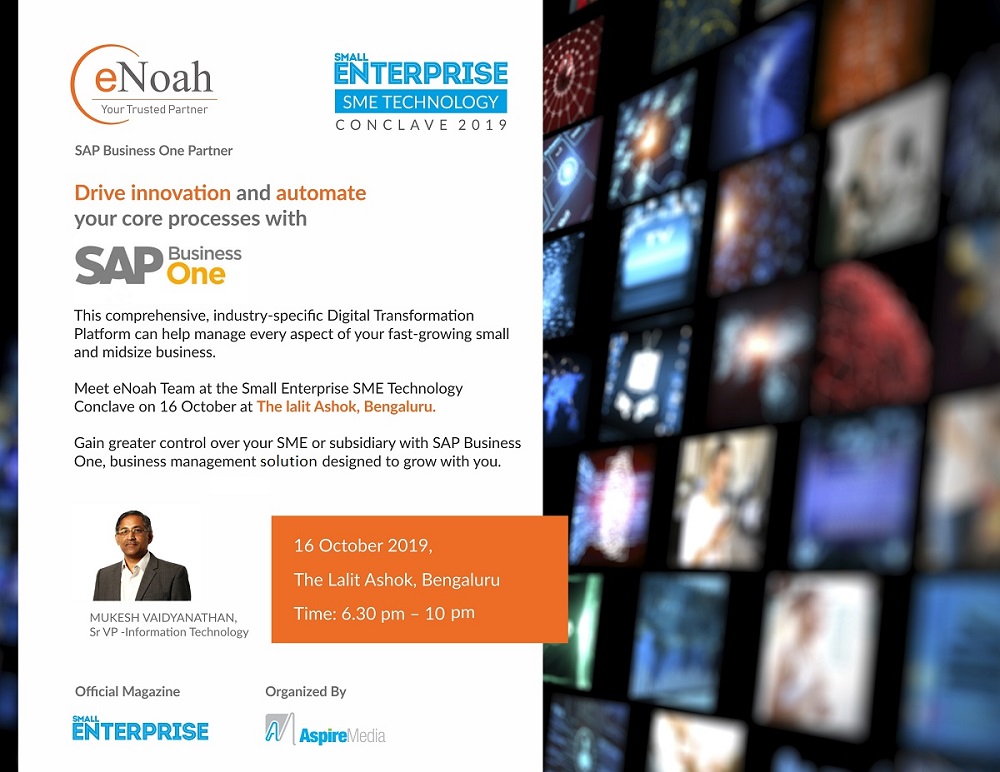 Added to that, Mr. MUKESH VAIDYANATHAN, Senior Vice President – Information Technology of eNoah will be presenting on the topic "Transform your Business into an Intelligent Enterprise". The main objective is to create awareness among SMEs about the power of digital transformation technologies and their impact over business performance.