eNoah – Preferred SAP Business One Partner in Chennai is participating in Medicall, India's largest B2B Medical Equipment Exhibition organized by Medexpert Business Consultants Pvt Ltd. This event is conducted with an objective to bring all the stakeholders of Health Care, Pharma, Medical Equipments and Life Science Industry under one Roof.
We will be showcasing SAP Business One, a single solution that will help you to streamline your key processes – from accounting and CRM to supply chain management and purchasing, gain greater insight in to your business, make decisions based on real-time information.
Below mentioned are some of the key benefits of SAP Business One with respect to Healthcare industry,
Effective project planning and management that can help you in new product development
Planning of your production activities to meet customer requirements on time
Integration of CAD & PLM machines and devices
Ensures that all of your business processes strictly adhere to the regulatory standards such as FDA, TGA as well as ISO
Automation and documentation of recall process
Serial number and lot number traceability which leads to complete visibility of all the components.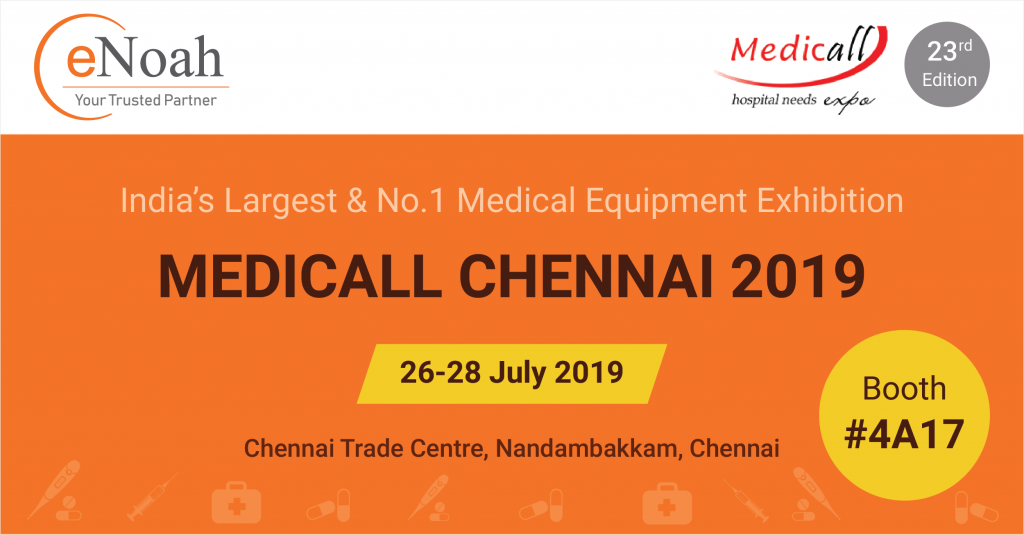 Come and meet us to know how companies under healthcare industry can leverage digital transformation technologies such as IoT, Big Data, Artificial Intelligence, etc. and transform into an intelligent enterprise. We are pleased to invite all the exhibitors and visitors to Stall #4A17 from 26th to 28th July 2019 at Chennai Trade Centre.