---
SAP Business One ERP for
Media & Broadcast Industry
The Challenge
Media organizations have data which sits on a front-end subscription system or with third party distributors, making it an exhaustive and confusing process to get this data back into their financial software.
Further complications arise when trying to budget at this level too, so a system, with powerful financials and the ability to integrate easily with the third-party software, is required.
SAP Business One solutions strengthen the core business of companies providing publishing, film entertainment, broadcasting, and advertising services.
The solutions help improve cost and revenue forecasting in a difficult marketplace with informed planning, iterative modeling, accurate forecasting, and timely financial performance management.
Do you want to know how eNoah's SAP Business One expertise helps the Media Industry ?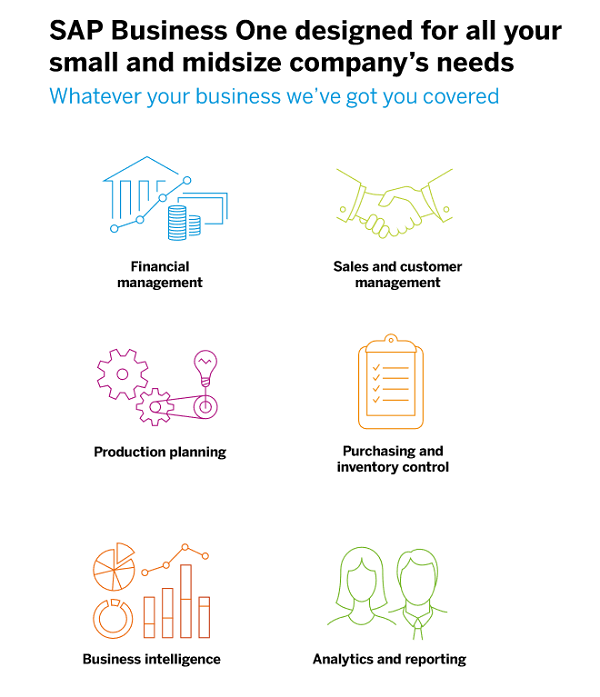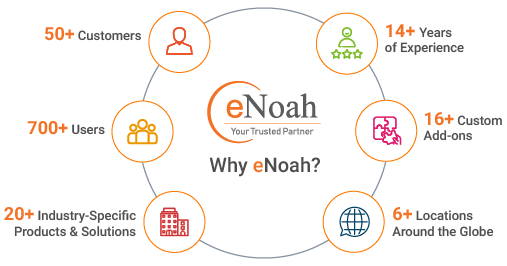 ---
Why ERP?
Create accurate forecasts and reliable plans and budgets based on consistent data.
Greater title profitability by forecasting potential success accurately and reducing costs on titles that won't monetize well
Align and prioritize resources, and effectively execute strategic plans and performance improvements
Increased agility by reducing planning cycle time and reacting quickly to unexpected market changes
Analyze vast amounts of financial data using an intuitive visualization system
Higher customer fill rates through improved demand modeling for retail partners
Accurately assess costs, revenues, and expenditures, and apply consistent rules for cost allocation
Greater savings by avoiding inventory obsolescence with accurate demand forecasting
Contact Us
to know How eNoah helps the Media Industry ?
---
An SAP ERP Add on that solves all your business needs.
Takes care of the media business process from Program Booking, Release orders, schedules Commercial's and creates the FPC Viewer, monitoring reports and client invoicing and receipts.
Beginning with break definitions that can be applied to programs automatically
Going through to multi-episode scheduling to generate the FPC, adding the edge of auto-scheduling all credit cleared spots
Enabling you to easily drag-drop promos, fillers and finishing with the complete and accurate play-list.
Each & every step is packed with well thought-out user-friendly features
Commercial data (revenue) generated can be effortlessly 'exported' into the SAP  Business one
Ads / Commercials sales are also well armed with an option rich RO entry
Banking Concepts
Day Branding Booking, Billing
Receipts& outstanding analysis
Management is well informed with a variety of reports & trend indicators for wise decision making.
Multi-user client-server application stacked with tools & goodies encompassing all facets of TV channel operations.
Product Feature
Multiple channel support
Calendar based creation and publishing of schedules
User-friendly drag-and-drop functionality in promos and fillers
Presentation log to show programe times and running order
Play out log to provide verification for advertisers
Auto breaks scheduling
Auto spot scheduling in release orders
Are you from Media Industry? Grow your business with confidence! Run SAP Business One ?