---
SAP Business One ERP for Manufacturing Industry
An ERP solution increases the visibility of the supply chain and manage cost and resource effectively. Thereby reducing inventory carrying cost and boosting sales, staff effectiveness, Customer Satisfaction and retention. Supply chain management
continues
to be a key issue (challenge) for industrial products or manufacturing organizations. For
industrial, manufacturing
companies, technology is required to go beyond real-time monitoring to connect information platforms that leverage data and advanced analytics to deliver higher-quality, more durable, and more reliable products
.
Industrial manufacturers can best serve their customers (and themselves) with well designed tools and solutions that improve the efficiency, costs, and performance of factories. The companies are reconsidering operations and assessing if material and labor saving justify the cost involved.
Are you from Manufacturing Industry?  Grow your business with confidence!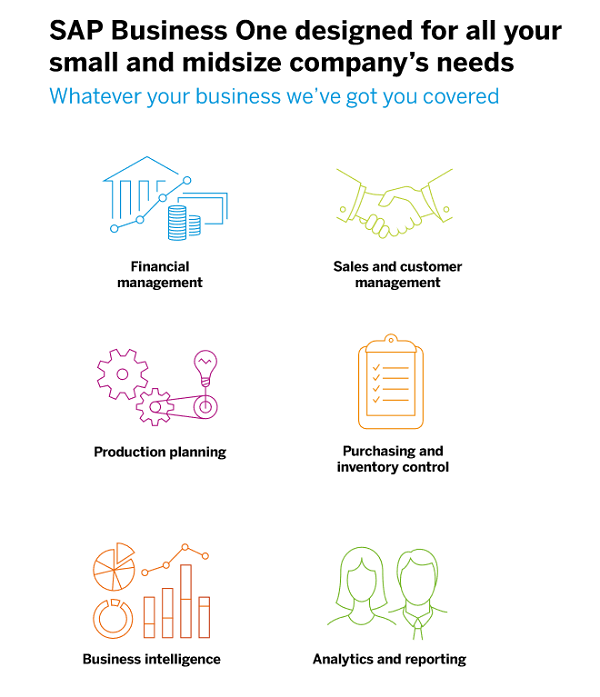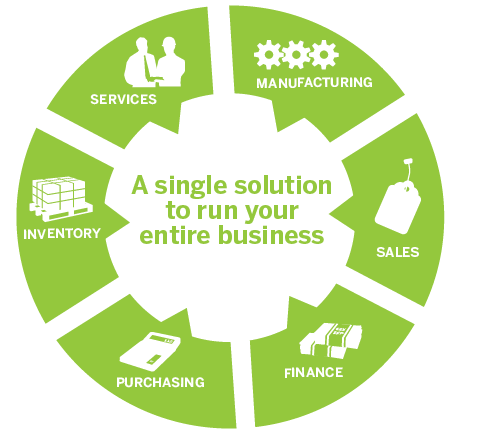 ---
Why SAP Business One

– Key Benefits
Simple, Affordable, Comprehensive, Extensible & Scalable
SAP Business One ERP solution streamlines operations, helps to improve outcomes of various processes such as Inventory, Sales, and Purchase, which takes a lot of time and manpower.
SAP Business One provides Centrally Hosted Dealer Management system
With SAP Business One there is on line / real-time connectivity with legacy or other SAP ERP
SAP Business One has complete enterprise resource planning functionality including the financials
Easy to use, and the software development kit provides an environment for customizing the application to support your processes
Managing forecasts to ensure the fulfillment of sales quotas
Are you from Manufacturing Industry?  Get a Free Demo!
---
SAP Business One

– Key Features
Track Batch and Item number per project
Ability to create Material requirement report per project
Material management
Control over processes
Tools to assist in decision making
Capturing, monitoring, storing, and tracking information relating to customers, prospects, and partners to optimize contact management, account planning, market segmentation, and relationship management
Movement of inventory through Bar-code integration

GRPO, Inventory transfer , receipt from production
Batch/serial transaction generated through SAP B1 , implemented using Bar code integration
Integration – Transaction

GRPO transaction pulled from customer system
Invoice pushed to customer system
Original Sales forecast pulled from customer system
Mobility – Built-in analytics and reporting lead funnel, opportunity pipeline, and win-loss analysis

Sales Order transition
Customer master data
Finished goods inventory details
Are you from Manufacturing Industry? Contact Us Now!