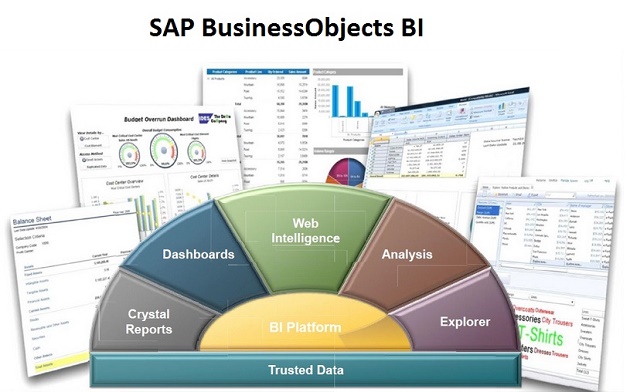 ---
SAP BusinessObjects Lumira
Bring your data to life with SAP BusinessObjects Lumira – data visualisation software that makes it easy to create beautiful and interactive maps, charts, and infographics. Import data from Excel and many other sources, perform visual BI analysis using intuitive dashboards, and securely share insights and data stories with your team.
---
Benefits of SAP Lumira
SAP Lumira allows businesses to create amazing data visualizations and infographics to analyze their data at the speed of thought.
It can help you to pull data directly from your enterprise as well as personal sources, bring them in an understandable way, giving you a single view and answering your questions quickly without any dependency on your IT staff.
SAP Lumira offers tools to prepare data the way you want, helping you save your precious time and facilitating tedious yet important tasks. You can easily bring transformations into your data without the need of any code or script.
You can use the visualizations offered by SAP Lumira to get real-time insights about your business and stakeholders through an engaging drag-and-drop interface, thus supporting and enhancing your iterative thought process.
SAP Lumira is an incredible platform, giving you analytics to communicate and share insights with minimal time and effort.
SAP Lumira enables the IT department of your company to deliver insights by taking a self-service approach, provide data discovery functions connected to the enterprise and deliver information to the business in a timely manner.
SAP Lumira's appealing interface and beautiful visualizations help businesses to analyze data quickly and discover unique insights, thus giving boost to business agility.
You can easily visualize any amount of data whether big or small in real-time without compromising with the performance or security. You can even explore the possibilities of data by creating interactive storyboards.