---
SAP Business One

for Automotive Industry – GST Ready

The Automotive Industry is an emerging and one of the major parts of growing economy of the world. Just like other industries, the automotive industry's main challenge is to reduce product lifecycle, save costs and collaborate with dealers and customers to deliver high quality services to customers. With increased demand in this field, the automotive industry faces challenges in improving customer satisfaction, cashflow, Decision making and business process efficiency.

Improved Cash-flow
Masters ensure only valid terminology is available in knowledge repository
Better decision making
KPI driven alerts and Trigger enable better decision making
Intuitive Dashboards.
Increased Efficiency & Business Gains
Optimizes Business Process
Get a Free Demo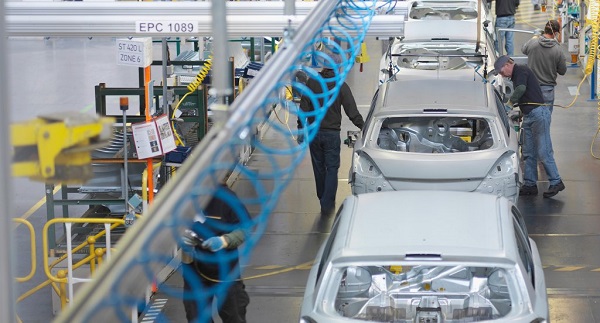 ---
Why eNoah

– Your Trusted

SAP Business One Partner
eNoah is a consulting led integrated solution partner with a keen customer centric focus.  We have a track record of delighting customers for over a decade spread across
India, Singapore, Australia, Malaysia, UK and USA
. Our senior management has deep domain experience and expertise in Automotive and Manufacturing industry.
Your Trusted Vendor / Partner for ERP Solutions- SAP Business One for HANA
Proven 10+ years track record of Delighting customers
Valuable insights to business needs through integration offerings and creation of Dashboards and Reports.
Strong Alignment : We Understand the industry & your existing Business
Specific domain focus with prior experience of similar projects
Magal Engineering Tech India Ltd (They are a tier 1 supplier for Ford Motor Company, Renault, and Mahindra Motors)
Alignment with Auto Industry Compliance
Clientele in auto industry include Volvo, Ford, Visteon, Comstar, Yazaki, GKN Drive on ERP, IT  and Business Process.
Technology Alignment – SAP Hana, Java focus helps leverage Hana Capability
Specific focus on SAP Business One and SAP Hana augmented through focus on Java Stack
Home grown Business Intelligence Framework on Java Stack using loosely couple architecture that blends in multiple Analysis / Integration tools
Our Center of Excellence –kick start tools / products
Built a Center Of Excellence, R&D – resources working on state of the art / latest trend in technologies
Success Stories
---
SAP Business One

– Single system to

Streamline Entire Business

Easy Deployment and Real-time Access to data

Start fast and

see results in just weeks

with our proven implementation methodology.

Meet your budget needs

with 0% financing for up to 24 months, or choose a subscription-based cloud deployment. Deploy SAP Business One

on premise or in the cloud

, and access it from your favorite mobile device.

Integrate All Critical Business Functions

Manage your entire business end-to-end across sales, customers, purchasing, inventory, operations, financials and HR functions, all in a single system

Eliminate Duplicates & Redundancies

Information captured is instantly accessible in the entire system, eliminating redundant data entries and errors in different systems

Proactively Focus on What's Important

Workflow-based alerts to monitor, notify and trigger auto-responses when important business events occur

Contact Us to know more