Trademark Tracker Integrated Solution for Legal Trademark
Overview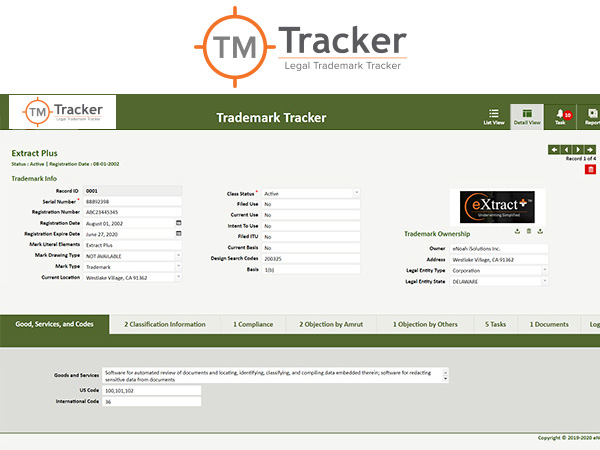 The trademark tracking process is tedious and time-consuming, requiring legal attorneys to manually sift through vast amounts of information. There is always the risk that a small error will lead to a wrong decision, necessitating intense cross-referencing to trace the mistake back to its source. Also, some form of file sharing is needed to track the complete details of every trademark lifecycle.
Trademark Tracker enables lawyers to quickly get a comprehensive view of their organization's trademarks, allowing for greater efficiency and accuracy. It organizes data points by different criteria, such as classification information, good, services, codes, timeline, documents, objection, follow-up, and report module.
This case study demonstrates various common challenges, and the benefits gained from our solution.