Licensing Support Services
Monetization of assets is critical to Licensing Industry while safeguarding their proprietary rights. eNoah strives to equip Licensors and Licensing agents alike with tools and services to reach their global consumer. You can trust us to protect your brand identity, reduce cost, increase royalty revenue and improve quality. Through our bundled offering of business support services and solutions, we create management bandwidth for you.
Why eNoah?
eNoah's experience of working with Fortune 500 companies stands as a testimony of our clients' trust in our services and solutions.Listed in 2015 Fortune's 'World's Most Admired Companies' are our leading clientele's from Automotive, Manufacturing and Entertainment industries.
We render cost effective solutions while delivering high-quality results. We believe in partnership by choice, we assure this by letting you focus on your core business while we take care of your mundane tasks of maneuvering and managing assets, contracts and rights.
Business Support Services and Technology Solutions
eNoah takes care of your large repository of images and contents from archival to marketing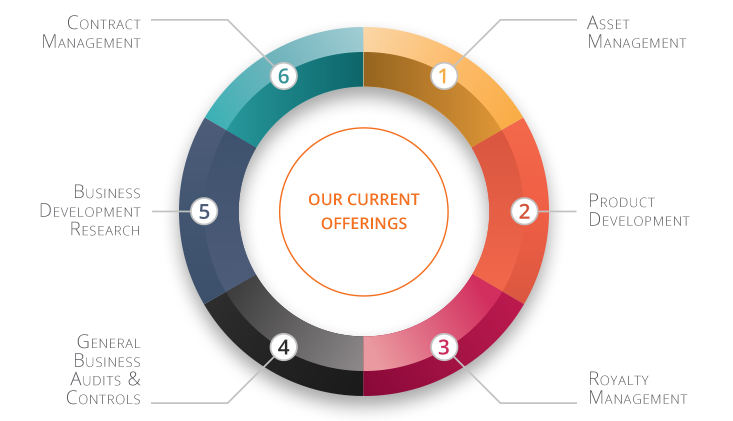 Asset Management Services
Taxonomy Management
Asset Archiving
Data, Content, Asset Entry, and migration
Artwork Review
Digital Asset Management

Licensing support services
Contracts Administration
Royalty Management
General Business Audits & Controls
Business Development Research

Litigation support services
Document review & analysis
e-Discovery
Drafting complaints
Factual research
Summaries of Case
Data capture
Bibliographic Coding
In-Text coding

Legal Research and Analysis
Gather and summarize legal information such as case law decisions
Manage and update information in legal content databases
Perform client specific legal research
Legal Data Processing
Organize accurate data with different client databases and document management systems
Review documents in electronic format

MIS & Marketing Services
Report Generation
Marketing – email campaign, newsletter and search engine optimization
Review and Audit
General Accounting
Account Payable & Receivable

Intellectual Property Rights
Patent Search
Patent Analysis
Patent Support Services
Trademark Search and Analysis
Electronic Media Solutions
en

Media Add-on. Know more
Program Booking
Release Orders
Schedules Commercials
Creates the FPC Viewer
Monitoring Reports
Client Invoicing & Receipts
Enterprise Application Solutions
Business at your fingertips with user-friendly web and mobile based applications
Online Product Approval
Taxonomy creation and development
Workflow which can meet your On-demand requests
Mobile Application Development – Apple and Android
Application development – Digital Asset, Content Management System, and Document Management System
Application Management Support
Enterprise Resource Planning
Data Management
Ergonomic User Interface
Business Intelligence –Dashboard and infographic centric
Customer Relationship Management
Benefits
Focus on core business – effective build-up to business model expansion
Reduced dependence on outside counsel for non-strategic services
Improved invoicing & cash flow
Cost-effective integration of business processes