eCCMS
eNoah's eCCMS is a predictive auto dialer software tool designed to simplify your call handling and servicing functions. eCCMS call center management software delivers increased business flexibility and guarantees improved agent productivity .It is specifically constructed to deliver better business visibility. eCCMS emphasizes customer focus and value added services including Parking and Forwarding. eCCMS is your No.1 choice as a robust and scalable solution for your company's sustained growth and process improvement.
With eCCMS automated calling, you can efficiently reach your company's contacts to share important information.
eCCMS enables you to
Rapidly launch Automated Calling Campaigns
Increase Productivity by Automating Outbound Calls
Enhance Process Efficiency
Manage and Avoid calling the "DND" Customer list
Reduce Call Drop ratio
Reduce Average Call Wait time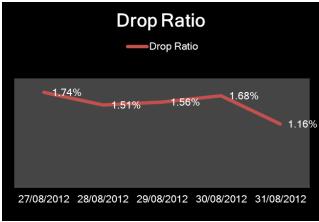 eCCMS provides operational support to run IT operations efficiently with zero disruption. It also provides features to support call center activities such as :
Call Logging
Call Barging
Call Recording
Failover of link and server
Call Center Manager/Admin only needs to upload/modify/upkeep a set of the DNC list in Excel format to the CRM on a daily and adhoc basis.
Click here to know more about eCCMS Implementation for a leading Insurance Company