Healthcare Staffing
Services
eNoah – TTM Venture :
 eNoah has collaborated with TTM Healthcare, based out of UK to recruit nurses for UK and Ireland. With eNoah – TTM venture, we understand that the requirements of each of our clients are unique as are the requirements of different countries. The needs of modern healthcare are dynamic and highly demanding. Ultimately, patient care is central to everything that we do.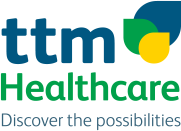 We have developed specialist teams to provide a dedicated service designed to meet their requirements in both the UK and Ireland. Our clients gain the full benefit of our years of experience in healthcare recruitment.
About TTM Healthcare
 TTM Healthcare is a leading global healthcare staffing company, delivering effective and innovative staffing solutions to the public, private and not-for-profit sectors since 2002.
Each year they help thousands of nurses, doctors, therapists, radiographers and social care professionals find the best jobs across Ireland, the UK, Europe, the Middle East and beyond.
With a team of over 120 dedicated staff across their networks in Ireland and the UK, they support over 3,000 workers find temporary roles each year and over 2,000 to find permanent jobs.
We are currently recruiting for well-known trusts based out of London and Northern Ireland such as NHS, HSC.