Recruitment Services
Recruitment Process Outsourcing can be a complex decision for companies since it involves handing over substantial trust in the judgment and screening skills of the provider.
Your leap of faith lands securely in the hands of eNoah with our considerable know-how and proven skills. Tap into our expertise and let us take the burden off your shoulders. Allow us to do the work for you. We undertake recruitment process outsourcing through onsite consultants who work in tandem with our internal staffing teams to ensure timely delivery for all your staffing projects.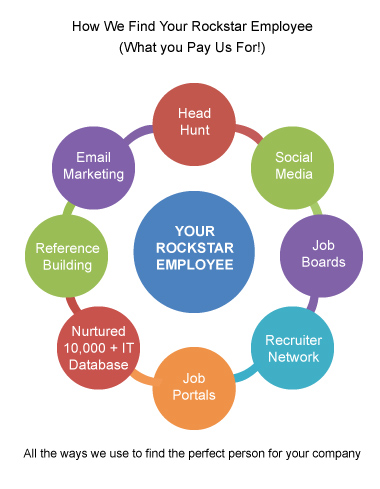 Our Recruitment Process Outsourcing Services
We provide recruitment process support services (RPO) to clients across the US, Middle East, Singapore, Malaysia and Australia. Services include:
Sourcing candidates through our proven and precise methods
Resume searching and rigorous screening on leading job boards
Short listing resumes of ideal potential candidates
Communicating with candidates via email and phone
Forwarding screened resumes to Executive or Technical Recruiters at client companies – This helps executive and technical recruiters to focus on core functions – networking, building relationships, interviewing and hiring candidates.
We fulfill all kinds of staffing needs:
Permanent Staffing
Temporary Staffing
Contract Staffing
Contact us now for your Recruitment solutions!